Great Coffee,
Divine Ice Cream
Locally Sourced × Crafted with Love
Tinman is serving beautifully crafted Coffee Supreme coffee to go.
Based in Auckland, New Zealand.
Check out the iconic 1967 Citroen H Van. Kapiti Ice Cream is being scooped in the summer months and for special occasions.
The Van is also out and about at events around Auckland (and beyond) as well as being available for private hire - follow us on Instagram and Facebook to see where the van will be.
Photos by Josh Griggs
Tinman opened for business in May 2015 and operates at a variety and locations around Auckland as well as at events and private bookings.
The 1967 Citroen H Van was imported from Europe in June 2014. It started life as a carpenter's delivery van in Provence, Southern France. A tough working life followed by years of neglect sitting outside providing a home to French wildlife took its toll on the little van. To get the van back on the road required a complete restoration which was painstakingly carried out before being transformed into a Coffee and Ice Cream van. Its been a labour of love and the Citroen is now back to as good as new (maybe better than when it left the Paris factory). Fondly named René (French for "Born Again"), the van is now serving Coffee Supreme coffee, lovingly crafted on a La Marzocco espresso machine. Seasonal cabinet food is be available and we scoop premium Kapiti Ice Cream in the summer months.
The Tinman Van is also available to hire complete with barista for your function or event. Contact us by email to make an enquiry.
Phone
(021) 244 4411
Location
Auckland wide events
EMAIL
Hours
Mon - Fri 7:30am - 3:00pm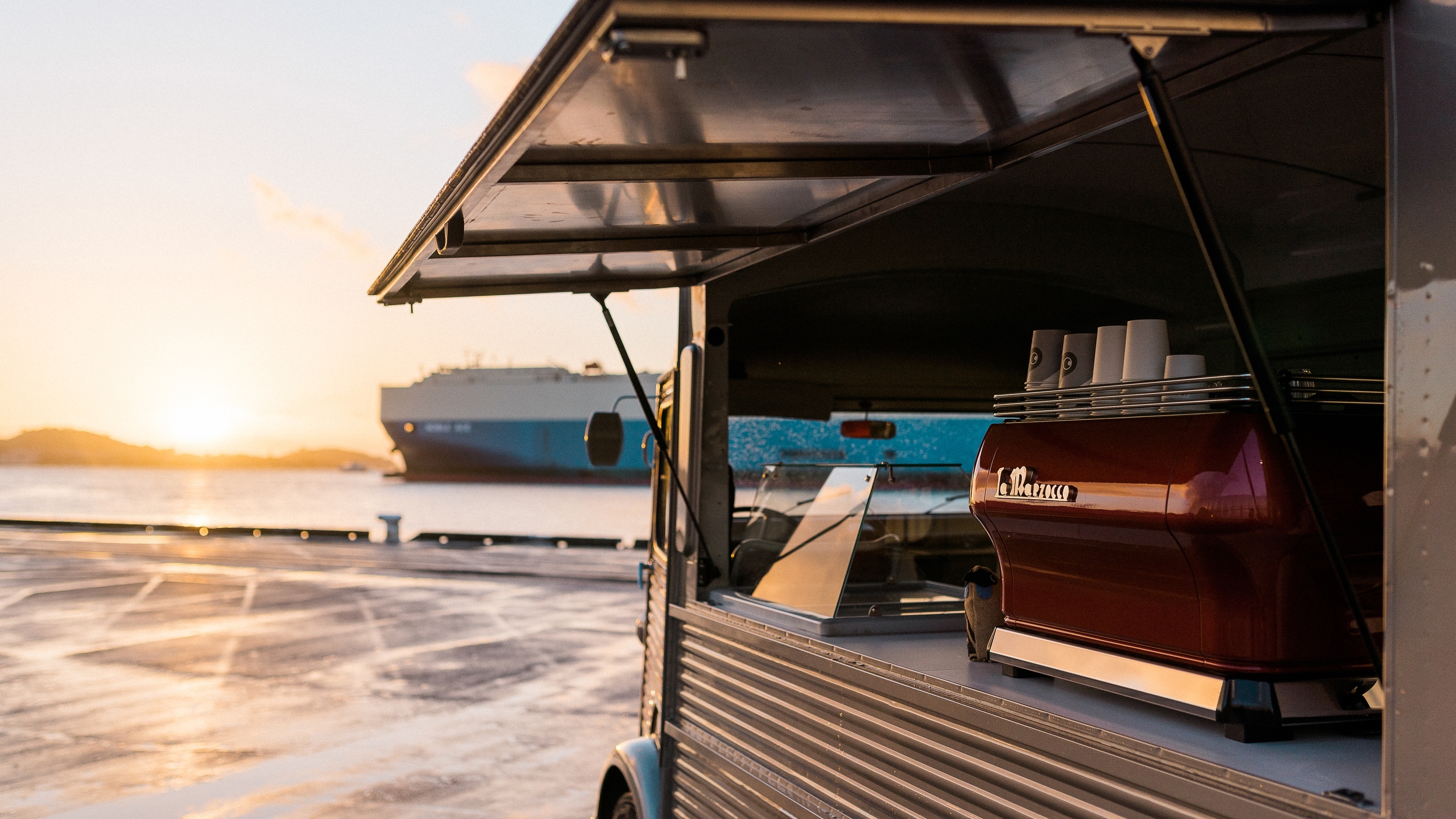 Open Monday – Friday, 7:30am – 3:00pm
Auckland wide events
Look for location updates on Instagram & Facebook
(in case we're away serving coffee at an event or function)